Lightläsk
>
Coca-Cola AB
>
Coca-Cola
>
Coca-Cola Light Taste

Coca-Cola Light Taste
Review:
Coca-Cola Light can be called the classics of sugar-free soft drinks. It has undergone several taste improvements since it launched. The latest variant is quite watery and you do not really get the Cola taste as in Coca-Cola Zero. However, it will live on and have a strong following.
Buy On-line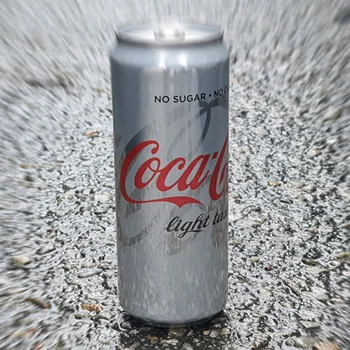 Egenskaper
Carbonated: Yes
Sweeteners:
aspartame
*, acesulfam-K
(*innehåller en fenylalaninkälla)
Caffeine: 10-13mg/100ml
BCAA: No
Ingredients
Kolsyrat vatten, färgämne (E150d), surhetsreglerande medel (E338, E339), naturliga aromer (inkl. koffein). sötningsmedel (aspartam*, acesulfam k), *Innehåller en källa till fenylalanin.
Manufacturer
Coca-Cola AB
Dryckesvägen 2C
136 89 Haninge

Email: konsumentkontakt.se@cokecce.com
Homepage: https://www.coca-cola.se
Other
Last update: 2020-10-06 13:24:19
Review date: 2020-02-29
Grade 5-point scale: 2.50/5