Funktionsdryck
>
Energy Beverages LLC
>
Reign
>
Reign Total Body Fuel Lemon HDZ

Reign Total Body Fuel Lemon HDZ
Review:
Reign lemon is a BCAA drink in pint format. In terms of taste, it is quite dull without any major nuances in the taste. They aim a bit at Monster's segments but are a few steps behind.
Buy On-line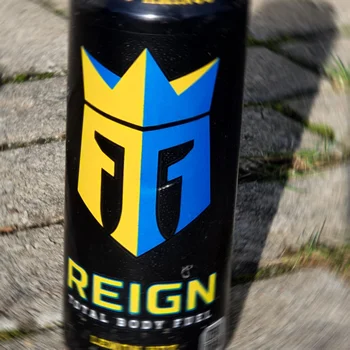 Egenskaper
Carbonated: Yes
Sweeteners: acesulfam K,
Sucralose
Caffeine: No
BCAA: 400mg/100ml
Ingredients
Kolsyrat vatten, syra (Citronsyra), surhetsreglerande medel (natriumcitrat, kaliumcitrat), BCAA (0,2%) (L-leucin, L-isoleucin, L-valin), naturliga aromer, sötningsmedel (sukralos, acesulfam k), konserveringsmedel (Natriumbensoat, kaliumsorbat), naturligt koffein (0,04%), L-arginin (0,01%), Vitaminer (niacin B3), B6 och B12).
Manufacturer
Energy Beverages LLC
1547 N. Knowles Avenue
90063 Los Angeles, CA

Email: https://www.reignbodyfuel.com/en/Contact
Homepage: https://www.reignbodyfuel.com/
Other
Last update: 2020-10-06 13:20:50
Review date: 2020-01-27
Grade 5-point scale: 3.00/5