Energidryck
>
Monster
>
Monster
>
Monster Energy Ultra Lemon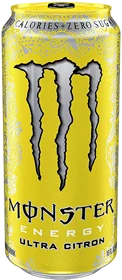 Monster Energy Ultra Lemon
Review:
Soon to be purchased and tested. Stay tuned!
Buy On-line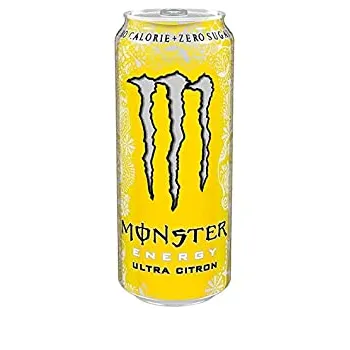 Egenskaper
Carbonated: Yes
Sweeteners:
Sucralose
, acesulfam-K
Caffeine: 32mg/100ml
BCAA: No
Ingredients
kolsyrat vatten, smakförstärkare (erythritol), taurin (0,4%), syra (citronsyra), naturliga smakämnen,surhetsreglerande medel (natriumcitrat), konserveringsmedel (kaliumsorbat, natriumbensoat), koffein (0,03%), sötningsmedel (sukralos, acesulfam K), L-karnitin L-tartrat (0,015%), vitaminer (niacin (B3), pantotensyra (B5), B6, B12),natriumklorid, färgämne (karotener).
Manufacturer
Monster



Email: https://www.monsterenergy.com/se/sv/contact-us
Homepage: https://www.monsterenergy.com/se/sv/home
Other
Last update: 2020-10-06 13:20:43
Review date: 0000-00-00
Grade 5-point scale: 0.00/5