Lightläsk
>
Pepscio i partnerskap med Carlsberg
>
Pepsi
>
Pepsi Max Ginger (Ingefära)

Pepsi Max Ginger (Ingefära)
Review:
Soon to be purchased and tested. Stay tuned!
Buy On-line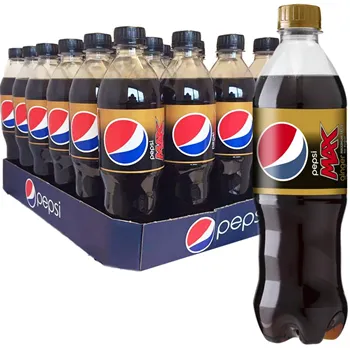 Egenskaper
Carbonated: Yes
Sweeteners:
aspartame
*, acesulfam-K
(*innehåller en fenylalaninkälla)
Caffeine: Yes
BCAA: No
Ingredients
Kolsyrat vatten, färgämne (e 150d), sötningsmedel (aspartam*, acesulfam k), syra (fosforsyra, citronsyra), konserveringsmedel (kaliumsorbat), stabiliseringsmedel (e 1450), aromämne (inkl. naturlig ingefära arom, koffein). * innehåller en källa till fenylalanin.
Manufacturer
Pepscio i partnerskap med Carlsberg
Box 118
311 22 Falkenberg

Email: konsumentservice@carlsberg.se
Homepage: https://www.pepsi.se/
Other
Last update: 2020-10-06 13:24:28
Review date: 0000-00-00
Grade 5-point scale: 0.00/5