Funktionsdryck
>
Repp Sports
>
Raze Energy
>
Raze Energy Sour Gummy Worms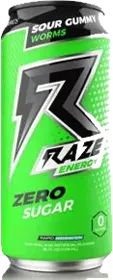 Raze Energy Sour Gummy Worms
Review:
Raze Energy Sour Gummy Worms is a sugar-free energy drink enriched with caffeine and taurine. Oh no, we think straight. Not a disgusting soft drink with candy taste again. You should not judge until you know. The taste is really good. It is actually in the more sour direction and tastes like candy. Good candy! Buy and test. This may be your new favorite.
Buy On-line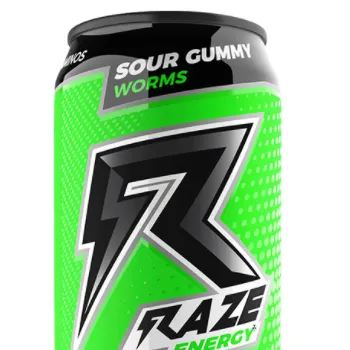 Egenskaper
Carbonated: Yes
Sweeteners: acesulfam K
Caffeine: Yes
BCAA: Yes


Ingredients
Kolsyrat vatten, antioxidationsmedel (E330), prestanda komplex (trimetylglycin, vattenfritt koffen, taurin, antioxidationsmedel (E332), l-tyrosin, kolinbitartrat, BCAA aminosyror [l-leucin, l-isoleucin, l-valin], carnitine l-tartrate, alpha GPC, koffeincitrat), naturliga och artificiella aromer, sötningsmedel (E955), konserveringsmedel (E202, E211 [för att bevara färskheten]), sötningsmedel (E950).
Manufacturer
Repp Sports



Email: https://reppsports.com
Homepage:
Other
Last update: 2020-12-13 13:27:10
Review date: 2020-12-07
Grade 5-point scale: 4.00/5